You've probably seen lots of humiliation assignments and thought "that's a hot fantasy but no one would ever really do it".  Most of the time, you're probably right.  But here's a great pic from the sissy humiliation assignment one of my callers completed today.  Step one was going to a nail salon for a manicure and having his nails done in that very girly pink shade.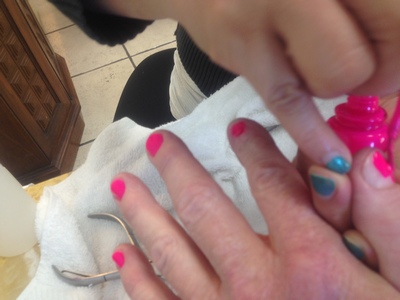 You can just imagine what the cute manicurist and the other women in the salon were thinking as he sat there having his nails painted, can't you?
But this visit was just the first part of his humiliation assignment.  I thought he needed more today than just this.  So he still had one more place to go after this with his embarrassingly bright pink sissy fingernails.   I wonder if any of you think you know where I'd send him?  Call me and take a guess.
Femdom Fetish Phone Sex – humiliaton, feminization and other femdom fetishes.